Recently, many farmers who grow shed peppers have reflected in the store that there are more cracks in the peppers, and their commerciality is reduced. What causes the phenomenon of pepper cracking? After investigating the inside of the greenhouse, the author found that the causes of the cracks in peppers are mainly due to the following three points:
First of all, the temperature during the flowering of peppers is too high. Due to the high temperature, vegetable growers do not use shade nets when planting arch greenhouses, and the high temperature of about 35°C in the shed lasts for a long time, resulting in prolonged plant growth, poor flower bud differentiation, and more fruit curls. After entering the summer, farmers should pay attention to the use of shade nets or cooling agents, and control the daytime temperature within the shed at 25-30°C and nighttime at 15-17°C to promote the flowering of the pepper and reduce the formation of fruit cracks.
Secondly, the thinning of the leaves is not timely, so that the young fruit is blocked by the leaves and branches during the growth process, and the hot peppers appear fruit cracks. Farmers should promptly dilute the branches, especially the inner lychee of the pepper and the uninfluenced side branch of the main branch, so as to prevent the growth of the fruit. At the same time, when the vegetable farmer found that the fruit was blocked by leaves and branches, the fruit should be removed and allowed to grow vertically.
Again, insufficient supply of water and fertilizer resulted in a large number of fruit curls. The author found that many vegetable growers used to increase the amount of fruit set during the flowering and fruit setting of peppers during the planting of greenhouse shed peppers, prevented prosperous growth, controlled water and fertilizer control was too serious, and some of the peppers had fruit cracking due to insufficient nutrient supply. Therefore, to remind farmers to pay attention to fertilizer and water supplements during the flowering period of peppers and reduce the appearance of cracks.
Pure White Garlic,also called snow white garlic .There is no purple strips on the skin.The price of pure white garlic is more higher than Normal White Garlic.Our company can supply fresh,high quality and cheap pure white garlic .

Pure white garlic, packed in 10kg/carton
1. Commodity name: Pure white garlic (snow white garlic)
2. Feature: strongly spicy, milk white flesh, naturally bright color, no burnt, no mouldy, no broken, no dirt skins, no mechanical damaged, 1-1.5cm stem length, roots cleaness.
3. Size: 4.5-5.0cm, 5.0-5.5cm, 5.5-6.0cm, 6.0-6.5cm, 6.5cm & up.
4. Packing:
1) Loose packing(inner string bag): a) 5kgs/carton, b) 10kgs/carton, c) 20kgs/carton; d) 5kgs/mesh bag, e) 10kgs/mesh bag, f) 20kgs/mesh bag
2) Prepacking:
a) 1kg*10bags/carton b) 500g*20bags/carton c) 250g*40bags/carton
d) 1kg*10bags/mesh bag e) 500g*20bags/mesh bag f) 250g*40bags/mesh bag
g) prepacked by 1pc/bag, 2pcs/bag, 3pcs/bag, 4pcs/bag, 5pcs/bag, 6pcs/bag, 7pcs/bag, 8pcs/bag, 9pcs/bag, 10pcs/ba, 12pcs/bag, then packed with 5 or 10kgs carton, 5 or 10kgs mesh bag outside.
h) Or packed according to clients` requirements.
5. Supply period: all the year round
a) Fresh Garlic: early June to end August
b) Cold storaged garlic: early September to the next middle May
6. Conveyance:
a) Cartons: 24-27.5MT/40`HR (If palletized: 24Mt/40`HR)
b) Bags: 26-30Mt/40`HR
7. Transporting and storing temperature: -3°C--+2°C
8. Shelf life: stored for up to 12 months in proper conditions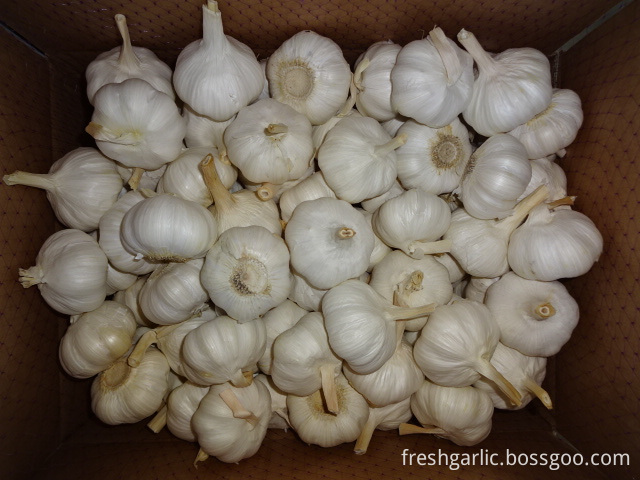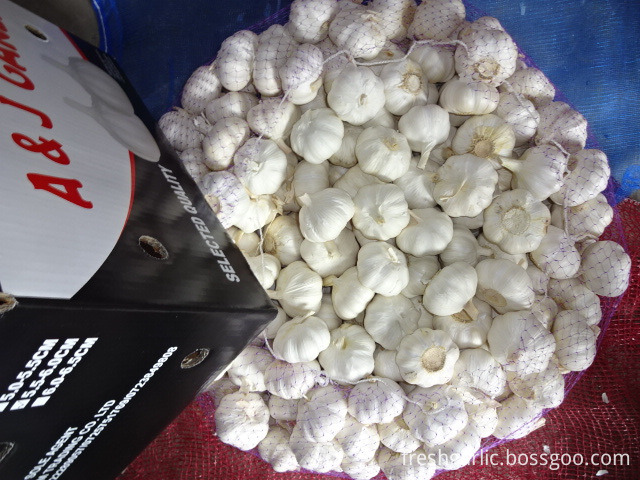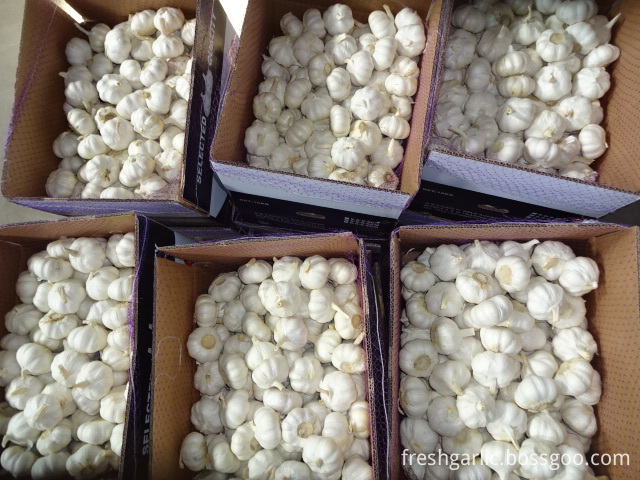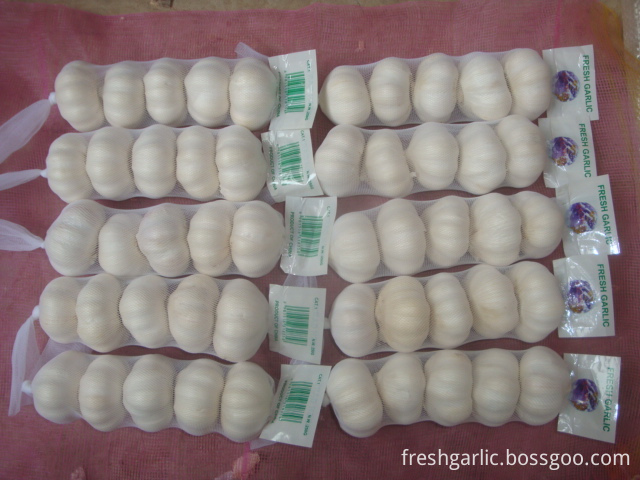 Pure White Garlic
Pure White Garlic,Fresh Pure White Garlic,Pure Garlic,Pure White Fresh Garlic
JINING FORICH FRUITS & VEGETABLES CO., LTD. , https://www.forichgarlic.com